To plan a perfect event it helps if you have an eye for detail. When organising a wedding reception, family party or corporate event, you'll have a lot to think about. So why not let go of all of the stress and bring in the Hog Roast Henley team to cater for your event.
We have been providing fantastic food in Henley for all kinds of events for many years. Hire us and you are guaranteed to send your guests home happy, full with memories of a fantastic party or event.
If you are undecided on what meat to choose, or what side dishes to select, maybe you want desserts too? Then take a look at our selection of categorised menus for inspiration.
Fantastic Hog Roasts for any Event or Occasion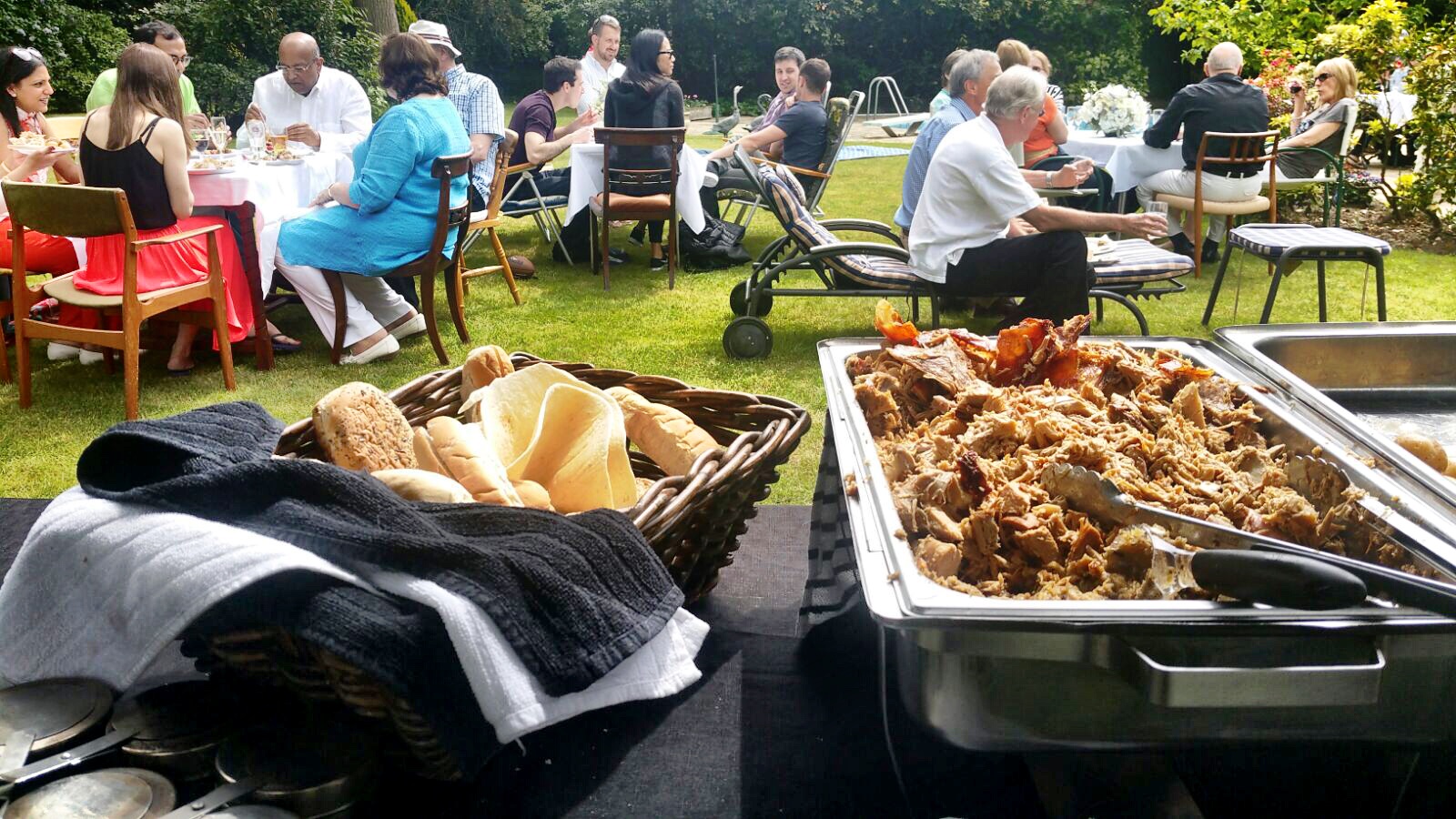 Let me take you back to last July. The Hog Roast Henley team had been asked to cater for a very special anniversary celebration of a lovely local couple right in the heart of the town. The couple hosted the party in their own home, with our team setting up our equipment and buffet area to the rear of the property in a wonderful green garden, overlooking the Thames which was shimmering in the evening sunlight.
It is these kind of events that really inspire us here at Hog Roast Henley and we could not be more proud to offer our five star standard, culinary delights in the town. Whether you are hosting an anniversary celebration or you are getting married, arranging a christening or birthday celebration we have a menu for you.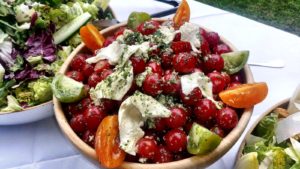 When everyone has eaten we will cut up what's left of the hog and plate it up, giving you the option to feed your guests again later in the day or evening. The clean-up is easy and there is no washing up for you to worry about.
Hog Roast Henley Corporate Catering
We also have experience in catering for corporate and business events in the town and our spectacular spit roasts make for a great conversation starter. If you are lucky enough to be throwing a party of celebration in the beautiful town of Henley, our team at Hog Roast Henley would be honoured to take care of the catering aspect for you! The Hog Roast Henley team has been providing party guests and event attendees with great food for over ten years. We know you want to provide your guests with the best food, which is why all of the ingredients we use are sourced locally and are of the highest quality.
Our team of expert cooks and chefs offer a range of finger food and snacks that are the perfect accompaniment for a hog roast. If you prefer to serve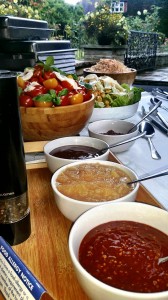 other meats, we can provide a variety of joints. We can provide barbecued meats too.
Despite its quiet, neighbourhood style feel there is no denying that the town of Henley sure does know how to party. For over 175 years, Henley has been the location for the world famous Henley Rowing Regatta, host to a very popular Summer Arts Festival and throws a fantastic 80s themed festival titled 'Rewind'! Here at Hog Roast Henley, we love this place for its combination of country feel and vibrant event scene.
We Hire Out Hog Roast Machines
Hog roast machines are easy to use. We lease out high quality hog roast machines to people in the Henley area and offer face-to-face training on how to use them, so you are guaranteed to get great results. The machine is delivered to you and afterwards we will pick up the machine and clean it for you.
Give us a call or fill out the contact form to get a quote. When you see the spread the Hog Roast Henley team provides, you will be pleased you used us, and so will your guests.