As the leading hog roast suppliers in Henley and a highly experienced mobile event catering company, we know how much planning is involved in organising a successful party, wedding reception or corporate event. If you want to feel assured that your guests are receiving the quality of food and service that you require for your big day without having to take care of everything yourself, the Hog Roast Henley team are on hand to take the stress out of event planning by doing the hard work for you. Whether you want a sociable buffet or a formal sit-down meal, Hog Roast Henley will design and prepare the perfect catering package for your big day.
Our extensive experience in providing superior mobile catering services for all manner of events in Henley will give you the reassurance that all of your guests will be treated to some great food, a memorable dining experience and excellent customer service.
We offer a whole host of different meats, side dishes, salads, and 3-course meals for more formal occasions. If you need some inspiration about what kind of catering package would be best for your event, take a look at our menus page to decide which option would be the most suitable for your requirements.
Fantastic Hog Roasts for any Event or Occasion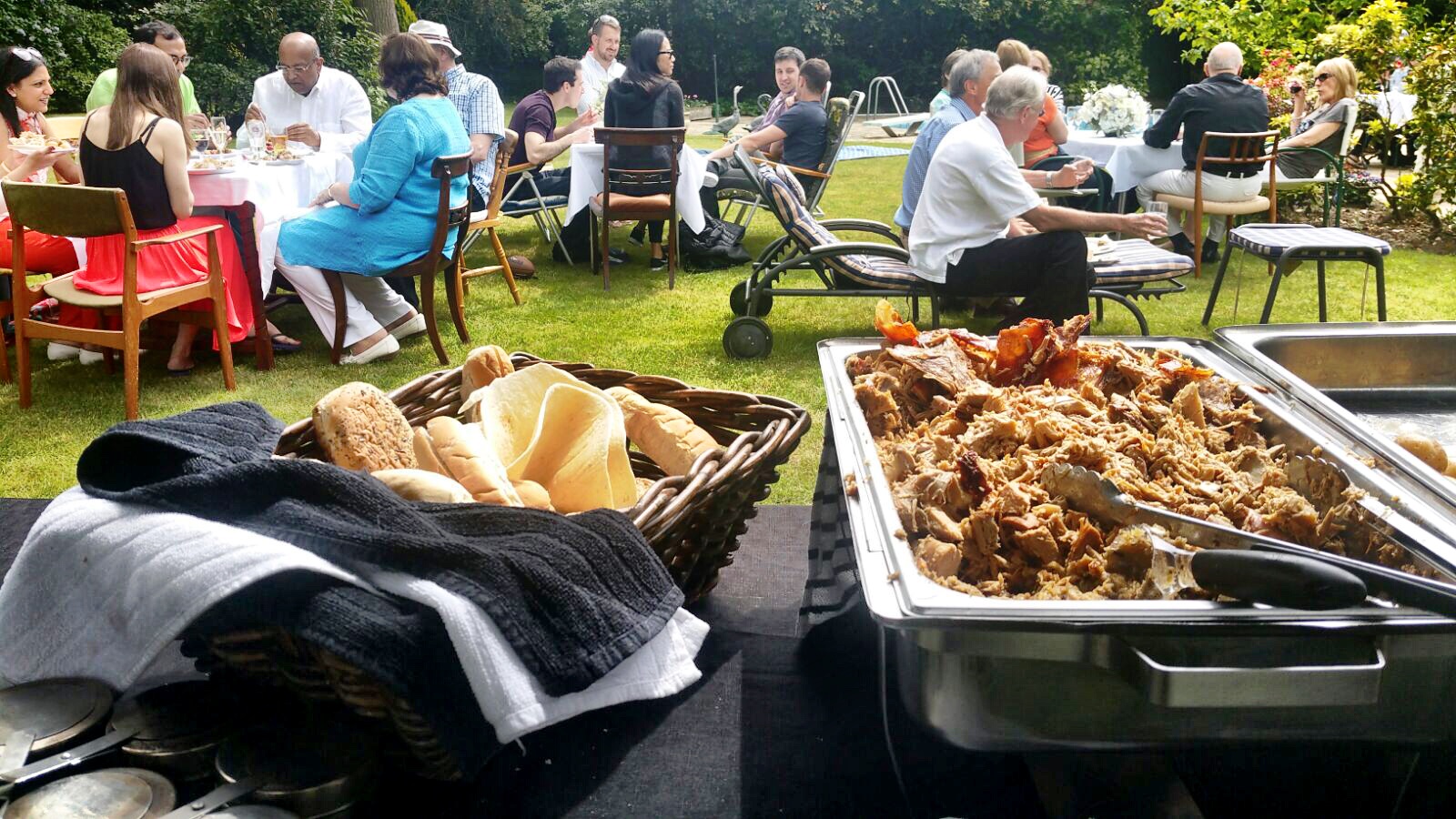 Let me take you back to last July. The Hog Roast Henley team had been asked to cater for a very special anniversary celebration of a lovely local couple right in the heart of the town. The couple hosted the party in their own home, with our team setting up our equipment and buffet area to the rear of the property in a wonderful green garden, overlooking the Thames which was shimmering in the evening sunlight.
It is these kind of events that really inspire us here at Hog Roast Henley and we could not be more proud to offer our five star standard, culinary delights in the town. Whether you are hosting an anniversary celebration or you are getting married, arranging a christening or birthday celebration we have a menu for you.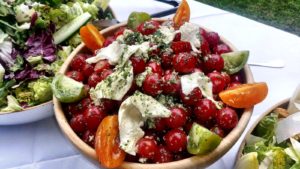 If there are any leftovers after your event, we will plate up any extra food and slice up the remaining meat, so your guests have the option of enjoying it later on. We will also deal with all the cleaning up and discreetly remove all of the rubbish from your venue.
Hog Roast Henley Corporate Catering
We also have experience in catering for corporate and business events in the town and our spectacular spit roasts make for a great conversation starter. If you are lucky enough to be throwing a party of celebration in the beautiful town of Henley, our team at Hog Roast Henley would be honoured to take care of the catering aspect for you! The Hog Roast Henley team has been providing party guests and event attendees with great food for over ten years. We know you want to provide your guests with the best food, which is why all of the ingredients we use are sourced locally and are of the highest quality.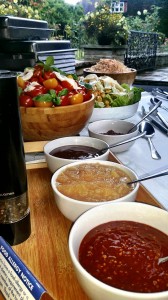 Hog Roast Henley's creative catering team are able to freshly prepare all manner of buffet items that complement our hog roasts perfectly, as well as being able to provide alternative meats and classic barbecue-style dishes.
Henley is an ideal place for hosting any kind of event. It makes the most of its position on the River Thames by hosting its famous annual regatta, as well as many other events and festivals throughout the year. The Hog Roast Henley team love catering in this vibrant town for any type of large or small event.
We Hire Out Hog Roast Machines
If you fancy the idea of doing your own catering for a party in Henley and you want to achieve great results without even breaking a sweat, hiring a hog roast machine from us is the ideal DIY catering option. We have a range of machines available that are suitable for events of all sizes, and we will give you a tutorial on how to use it effectively when our delivery team bring it to your premises. We will also collect it again when you are finished with it and we won't even ask you to clean it before we pick it up!
Getting in touch with us here at Hog Roast Henley couldn't be easier – if you want a free quote or more information, you can give us a call, send us an email or complete the form on our website.